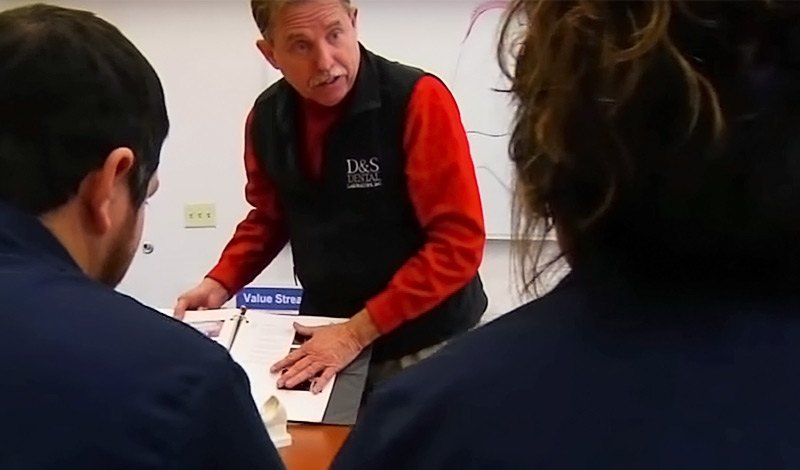 In addition to our schedule of educational opportunities, D&S Dental Laboratory frequently provides individualized programming.
Gain knowledge and appreciation of laboratory procedures by visiting one of the D&S laboratories. Schedule a visit to view each of our departments, meet the technicians that handle your cases, witness the restorative process, our quality-control checkpoints and watch our industry-leading technology produce restorations.
A better understanding of laboratory procedures leads to a better understanding of our role in your practice, so we encourage all doctors and staff to schedule a visit for a Lab Education day. Call us at 800-236-3859 to schedule your visit.
Study Club and Association Presentations
We're always honored to provide guest speakers for events at your locations. Our CDTs draw on a wealth of practical experience and clinical knowledge to tailor a presentation to your study club or association's needs, be it topics as wide ranging as restorative options and new products to the impact advancements in technology have on the restorative process.
Please call us to discuss and develop a speaking engagement for your next meeting at 800-236-3859.