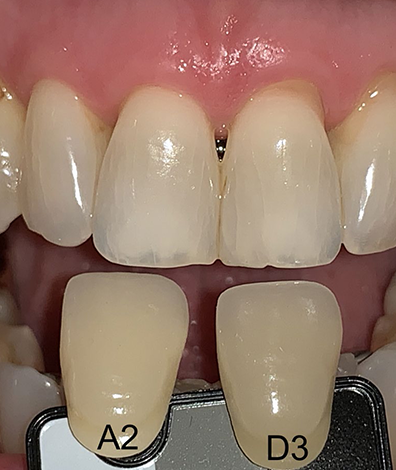 D&S Dental Laboratory is partnering with
ShadeWave
, a digital shade-taking software, to deliver more accurate and consistent shades for your patients. Photos are digitally analyzed, color corrected and accurately mapped. ShadeWave's mobile app takes over iPhone settings making SmartPhones the new, preferred choice for shade photos. No more sending patients to the lab or guessing on shade matches.
Your dental practice can take more accurate shades using ShadeWave in one of three ways. The iPhone is highly recommended for best results and the convenience of using your own iPhone!
Take photos on your iPhone (recommend iPhone 8 or newer) and submit them directly to the lab. Your phone does not store the photos and the submission is HIPAA compliant and protects patient information.
To get started, go to www.shadewave.com and purchase ShadeWave Mobile Dentist for just $99 for the first year. Use promo code SLC_D&S Lab. After setting up your account, download ShadeWave Mobile from the Apple App Store.
The mobile app features hands-free voice control. Simply say "snap" to take the photo and "upload" to send the case to the lab.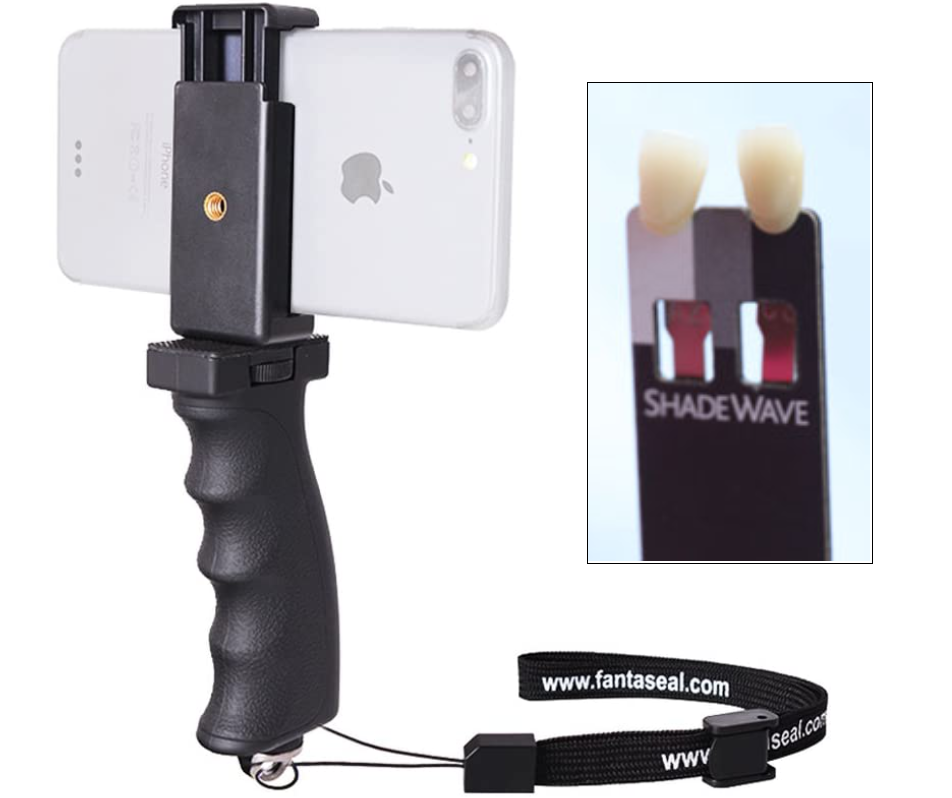 Set up your mobile account, and you'll receive a complimentary cell phone holder and ShadeWave Shade Reference (shade tab holder) from D&S Dental Laboratory.
If you prefer to use the digital camera you already own, you can purchase a $100 annual ShadeWave desktop license, which allows you to submit your photos to our lab from your desktop. This will speed up processing.
You can upload your shade photos at dnsdental.com/photos. We will consult with you if we think we should manually upload them into Shadewave for a $14.50 case fee — one quarter of the price of in-lab custom shades.
"I have to tell you that I AM A BELIEVER … Now that I have ShadeWave, I'm not going to be as nervous about single tooth cases as I have been in the past! This is a great service to the dental world – helping us really quantitatively communicate shade needs to the ceramist."
– Scott Beattie, DDS, Beattie Family Dental, Eagle River, WI
"I bought the ShadeWave app and subscription recently. I just wanted to mention the absolutely outstanding support I got from Dennis in getting me and my phone set up and doing some practice pictures. Thanks for the fine work lately and always."
– Joseph Yudin, DDS, Mondovi Dental, Keene, NH
ShadeWave Webinar: Watch it in Action!
Questions? Contact Peter J. Derauf at 800.236.3859.